Product Details
The Call to Shakabaz

SKU: 978-0-9788350-2-6
Overview

Listen to excerpts from the audio book version of the Call to Shakabaz.
REVIEW BY REACH AND TEACH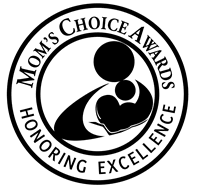 We read the book from cover to cover - and absolutely loved it. As a Harry Potter and Chronicles of Narnia fans, who also want a world of peace and nonviolence, who also want to see people of color portrayed in roles of strength, who want children to discover their own special gifts, who also want people to remember the victories of nonviolence, the struggles for equality, and the risks people have taken despite the potential of being hurt or killed in the cause of freedom, this book is truly the whole package. What a great read - great characters - great story - great beginning, middle and end! Could "The Four" have other adventures? We hope so! And..... just this Spring after the audio version won the Mom's Choice Award, we listened to the entire book and were enthralled by the way Andrew Barnes brought the characters to life.
The Call to Shakabaz has won many awards, including:
2009 Next Generation Indie Book BEST Audio Book
2009 Mom's Choice Award
Bay Area Independent PublishersAssociation 2008 Best Juvenile Fiction Award
Finalist USA Book News NationalBest Books 2007 Awards
iParenting Media Award Winner 2007
Finalist IndieExcellence Book Award 2007

Cincinnati, Ohio – The audio book of The Call to Shakabaz by Amy Wachspress, which was produced by Andrew L. Barnes of Legacy Audio Books, Inc. of Cincinnati, has received the Next Generation Indie Book Award for BEST AUDIO BOOK OF 2009. The Call to Shakabaz audio book won overall best, not just juvenile best or children's best, but THE best! This audio book previously won a Mom's Choice Silver Award and the book has received numerous awards and honors (including Children's Fiction Finalist USA Book News Best Books 2007). The audio book features the inspired voices of Andrew L. Barnes and Adilah Barnes as well as original music composed by Timothy Barnes.
Reviewers promise that if you like the Narnia books and Harry Potter, you'll love The Call to Shakabaz.
In The Call to Shakabaz, the recently orphaned Goodacre children travel with their pesky parrot to the distant land of Faracadar on a quest to retrieve the powerful Staff of Shakabaz from the malevolent enchanter Sissrath. When the young protagonists discover that violence is foredoomed to fail against Sissrath, they must use their wits and imagination to defeat him. A terrific romp with cross-generational appeal, this story demonstrates the fundamental principles of nonviolence as practiced by Dr. King and Gandhi within the context of a cliff-hanger that hooks the reader from the beginning right through to the unexpected, magical climax.
The Call to Shakabaz is filled with adventure, colorful endearing characters, magic and enchantment, thought-provoking threads to spark discussion, children on a hero's journey, and an epic struggle between the forces of good and the forces of evil. Author Amy Wachspress has combined a passion for children's fantasy stories and a heartfelt belief in the power of nonviolence with a love of African American culture to create a rip-roaring ride with magic, depth, and soul for readers of all ages.
"The Call to Shakabaz is a children's book that is important for everyone to know about. I suggest you buy it and read it together with
the whole family." -- Bev Smith, nationally syndicated talk radio host
"First and foremost, The Call to Shakabaz is a highly readable, entertaining fantasy that anyone can enjoy. But beyond that, it fills some important holes in fantasy literature. It's about time that a good fantasy came along featuring characters that African-American children can identify with."-- Sheila Ruth, Wands and Worlds
From the Author
When the recently orphaned Goodacre children are transported to the land of Faracadar, they must discover and develop their special gifts and talents, which require that they exercise ingenuity, creativity, and compassion. Fourteen-year-old Doshmisi and her younger siblings Denzel, Maia, and Sonjay are given the task of retrieving the powerful Staff of Shakabaz from the evil enchanter Sissrath. They travel through a colorful landscape with their Faracadaran guide, fifteen-year-old Jasper, and their Aunt Alice's clever, pesky, and often hilarious parrot, Bayard Rustin. The adventurers must contend with many obstacles and foes, including a giant sea serpent spewing green goo, skeeter birds with uncanny eyesight, the smelliest man in the land (named Compost), the deadly mountain geebachings (who cause their victims to laugh themselves to death), as well as Sissrath himself and his minions (who shoot deadly poison darts at their enemies). Assistance is provided to them along the way by the High Chief and his clever daughter, talking whales, ancient trees, drummers, inventors, butterflies, wolves, tigers, and the peculiar sprites who live underground in the hills. Author Amy Wachspress has set the story in an African American cultural context, with all brown characters, for a refreshingly different perspective on adventuring in make-believe lands. The Call to Shakabaz explores difficult and complex issues that today's young people face and challenges readers to reconsider the nature of violence. In the final climactic sequence, young readers learn the fundamental principles of nonviolence as practiced by Dr. King and Mahatma Gandhi. When the fun is over and the dust clears, this book will inspire readers to think and think again.
Product location: 1004