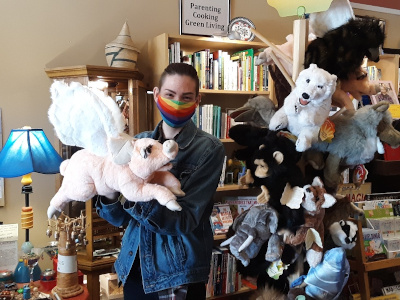 Turns out (thanks to the Folkmanis puppets in our shop) pigs do indeed fly at Reach and Teach.
Folkmanis® Puppets believes imagination is the key to a healthy childhood, encouraging play and discovery to develop the skills necessary in life. The company has been making the most innovative and engaging specialty puppets in the world since 1976. They are a local bay area company based in Emeryville, CA.
Check out a selection of some of the puppets we have in stock in our store.