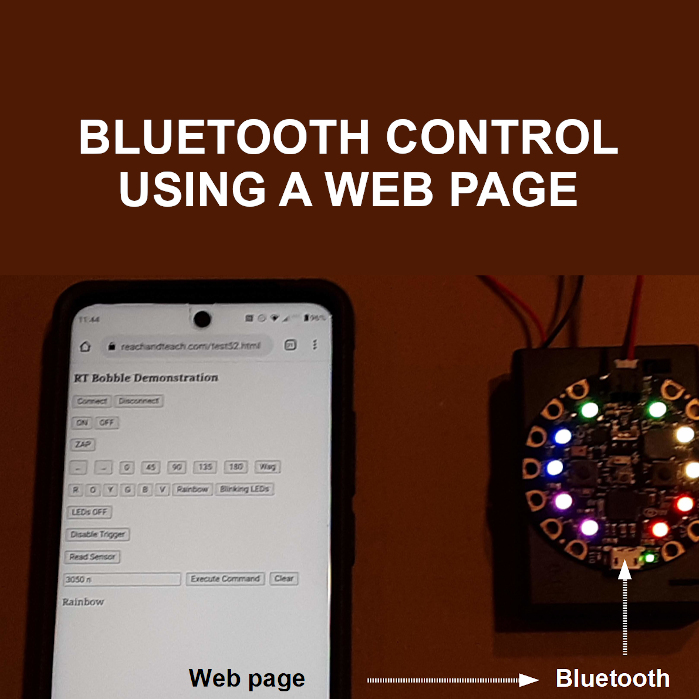 For anyone who wishes they could control a Bluetooth device with a web page, we've just posted a new Instructable at https://www.instructables.com/Bluetooth-Control-With-a-Web-Page/ . And if you haven't checked out our other Instructables lately, visit https://www.reachandteach.com/knex where you'll find all sorts of wonderful projects to hopefully spark a spirit of invention.
The Instructable we posted today is titled "Bluetooth Control With A Web Page". You can build this project in under half an hour once you procure a Circuit Playground Bluefruit available in our shop. But it has enough capability to provide hours (even years) of fun experimentation. So please check out this instructable and our other instructables and amaze your friends!
You can see this project and other hands on demonstrations of our instructables when you visit our shop.