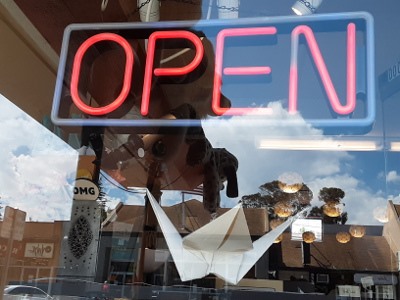 At long last, we're fully open for business after a tough year. But we know you might not yet be able to make it into our shop to visit.
Reach and Teach NOW! has been designed to keep you connected to all the exciting things happening in our shop and create a way for you to learn about all of our new product offerings and especially the stories behind them. So, please bookmark our website and visit often!
While we have your attention, we want to use this opportunity to thank the entire neighborhood and community that have shown their support for Reach and Teach over the last year. Doing simple things like buying gift cards, online and phone purchases, emails of support, and constantly checking in on how we were doing has meant so much to us.
In the last year, we've been able to hire a new employee, Shelby Olson, who has become a really wonderful part of our team. If you haven't met them yet, we hope you are able to stop in and introduce yourself to them soon!
ALL THE BEST and Much Peace,
Craig Wiesner and Derrick Kikuchi
Click here for directions to get to our store and our current hours.