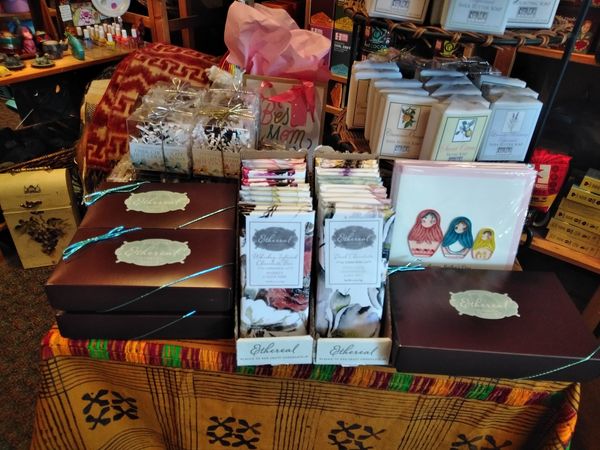 Oh baby are we ready for Mother's Day!!! Hot Chocolate Bombs….Organic dark chocolate shell filled with organic hot cocoa and marshmallows. Slowly pour hot milk over the chocolate shell, and watch it melt away into delicious hot chocolate with marshmallows! Meltaway vegan dark chocolate bars and boxes of Vegan Truffles……
These are our latest offerings from Ethereal Confections based in Woodstock, Illinois.
We also have scarves, jewelry, soapstone hearts, Fair Trade teas and locally produced honey, bath salts, books, handmade cards, and many other items to make Mom's day special.